Start Date: 01 September 2012
End Date: 30 September 2012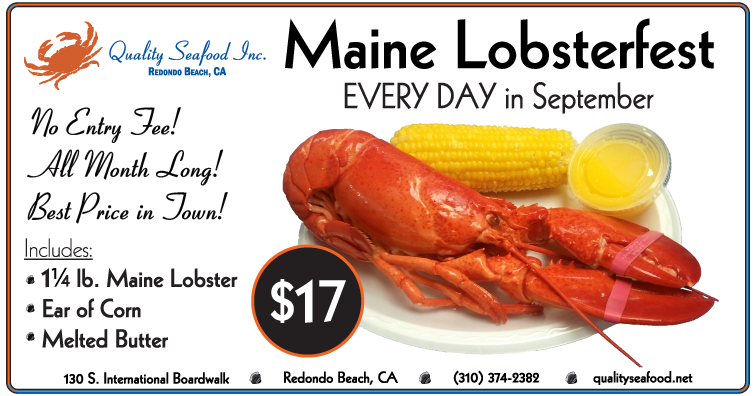 That's right! September Lobsterfest is almost here! Come down to Quality Seafood and get your 1 – 1/4 lb. Maine lobster, an ear of corn, and melted butter… all for only $17. On top of that, if you want to add a 24 oz. can of Busch beer, it's only $2 more.
How are we different than the other Lobster events?
1. No Entry Fee
Some of the other lobster promotions charge you an entry fee to be a part of their event. Here at Quality Seafood, we know you just want lobster at a great price.
2. All Month Long
Yep, that's right. ALL MONTH. We have the same great deal from September 1st, all the way until September 30th. That's why we call it September Lobsterfest!
3. Best Price in Town
Shop around and see for yourself. We have the best price in town. That's $19 for a full lobster meal. You can't beat that.
So, come down to Quality Seafood's September Lobsterfest and enjoy!